What are the Advantages of Using Nesting Tables?
Posted by Yue Zhang on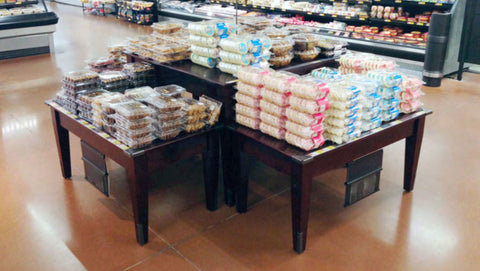 As the owner of a retail store or supermarket, you can increase sales if you use nesting tables to create and eye-catching display.  Nesting tables offer an affordable and effective way to promote a variety of products. The design versatility of these tables gives you the opportunity to expand or contract the surface area of your merchandising displays based on your requirements, as well as the layout of your store.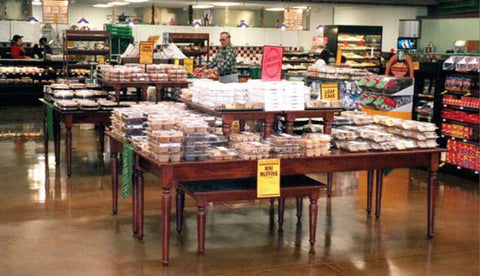 For in-store promotion
Nesting tables are a great addition because they allow you to easily promote your products. By showcasing the best products, you can pique the interest of your customers and draw more patrons to the uniquely merchandised tiered displays. You should consider keeping at least one set of these tables near the entrance to showcase special items or store specials.

Configurable
The best feature about these tables is that they are totally configurable. Rest assured, you will be able to find the best place to accommodate these tables in your store.  Of course, you can also choose to merchandise these tables separately. When you are not using them, you can stack them under each other for easy storage.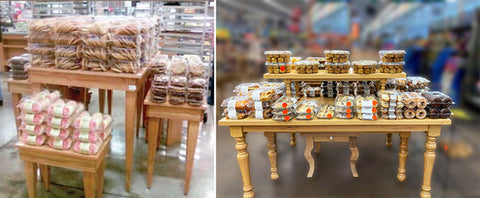 The power of a tiered display
With a tiered display system, you can create a visible hierarchy of products. This hierarchy, established by using nesting tables, can reduce clutter and make it easier for customers to browse your products. The ultimate objective of every retailer should be creating a pleasant experience for customers, and organized displays will help you meet this objective.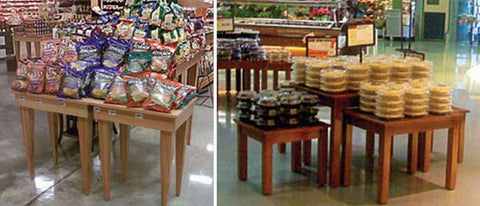 Final words
Whether you sell jewelry, clothing, books, shoes, antiques, fashion accessories, photo frames, home décor items, groceries, or anything else, nesting tables from the Marco Company can change your business for the better. The Marco Company is a leading manufacturer of display products suitable for showcasing products sold at retail stores and supermarkets. Visit www.marcocompany.com for more information.
---
Share this post
---
---