The effectiveness of retail displays in generating sales
Posted by Yue Zhang on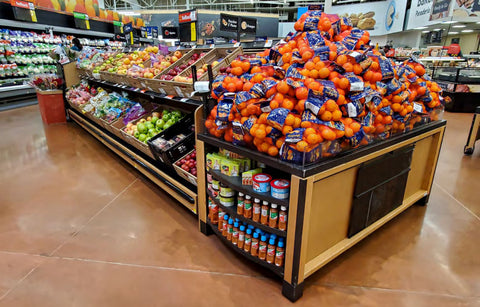 A retail display is anything in the store that helps to merchandise products. As a visual strategy applied by merchandisers, retail displays are an important way to promote products. They assist in attracting customers and retaining their interest. Creative visual merchandising is an important strategy to increase sales.
There are various kinds of retail displays that work effectively in different situations. The design and implementation of ideas does make a difference. Whether you are shopping in a mall, grocery store or supermarket, you will find a mix of retail displays.  Below are some popular retail displays used by different retailers and grocery stores.
Point of purchase displays 
Point of purchase displays are the fixtures or displays that drive customers' attention and inspire an impulse purchase. Usually, point of purchase displays are standalone displays. These displays are placed in obvious locations near checkout counters or near the store entrance. Dump bins, orchard bins, and nesting tables are good examples of point of purchase displays.
Dump bins are usually stocked with pre-packaged products. They are strategically placed in center aisles to draw the customers attention.
Orchard bins are similar to dump bins but they are smaller in size and are more organized. Orchard bins are most often used in produce departments to display fresh fruits and vegetables.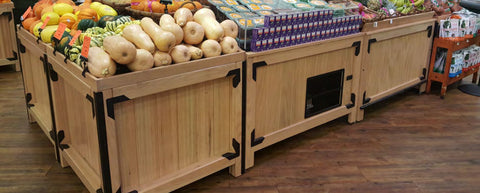 Nesting tables are commonly used to merchandise flowers, fresh baked good or decorative items.  If the items are merchandised properly, you will attract the customers' attention.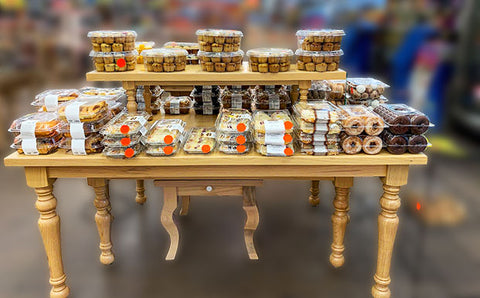 Display cases can be used for highend items such as bakery and wine products. With LED lights inside the display cases, the products inside are eye-catching and create instant sales.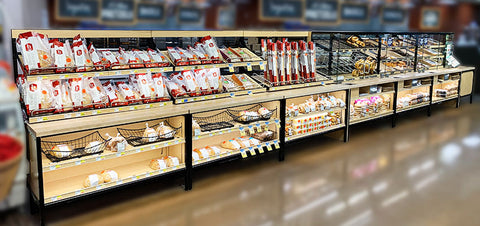 Shelving displays
Shelving displays are traditional store displays that are placed either in the aisles or along store walls. Shelving displays include display shelves, end cap displays, saddlebag displays and etc.
Display shelves are one sided or two-sided shelves that are used to display products. Display shelves are the best way to utilize space by showcasing products vertically. Almost every store uses display shelves to display various products including fresh produce.

End cap displays are added to the end of two-sided display shelves. End cap displays provide a good location to display products that will catch the customers' attentions. End cap displays are good for cross-merchandising and can boost sales.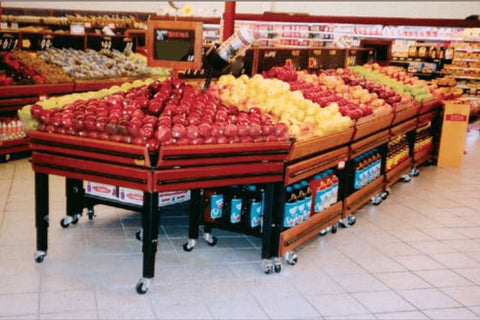 Saddlebag displays are fixtures that are placed at the end of refrigerated cases to create additional merchandising opportunities. It is an ideal way to utilize space on the sides of refrigerated end caps or secured against the wall for narrow spaces.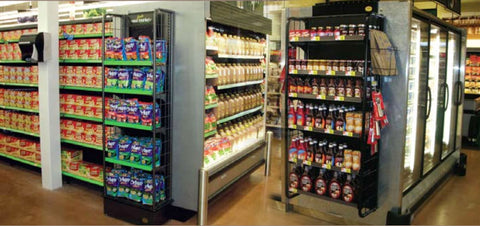 ---
Share this post
---
---