Different ways to use Produce End Caps in your store
Posted by Yue Zhang on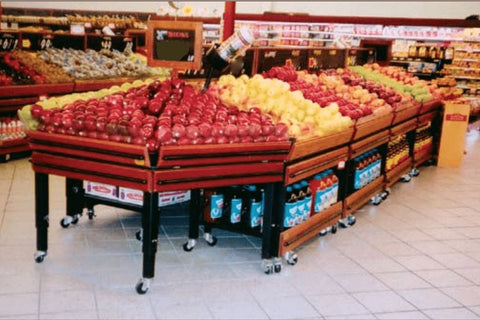 Produce end caps are a prime piece of real estate that allow you to capitalize on shoppers' impulse purchases. They also help increase brand recognition. They allow you to create visually appealing spaces to draw in shoppers. If you use them correctly, they will attract more and more people to your store.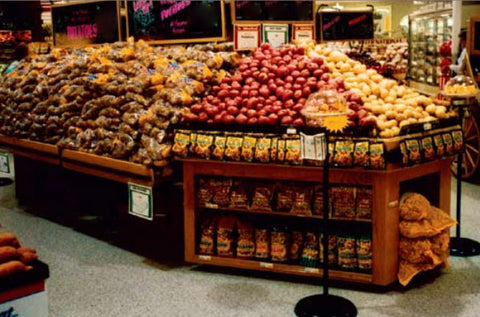 Ways To Use Produce End Cap:

Be creative throughout the holiday season by merchandising Produce End Caps with a theme. A theme will attract more customers as they enjoy the festive shopping experience you have created. You can design a store theme for a fall harvest, Halloween, Thanksgiving, Christmas, and New Year's Eve just to name a few.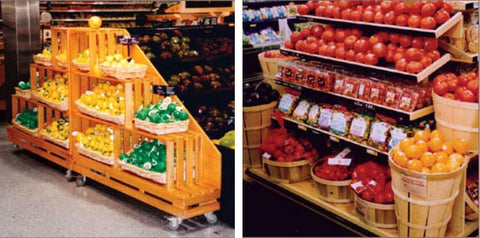 You must provide a wide product assortment for your customers so that they will visit your store often and stay engaged. You can add two or three end caps with creative signage describing the display. By being creative, your customer will notice the end cap and take advantage of it. 

Consumers love convenience, and they love well merchandised displays as well. So, if you combine convenience with a stunning presentation, you will attract a larger number of clients. You can design the end cap with the theme of a sporting event, local sports team, or any other motif that your consumers want.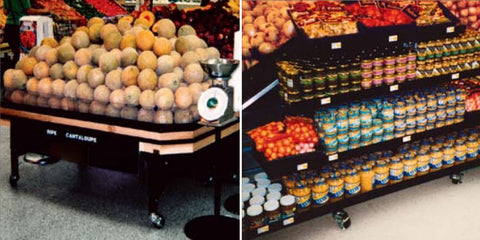 You can merchandise the end cap with an assortment of related food items like condiments, candies, or anything else that will create more sales dollars. When your end cap is attractive and vibrant, you will have success with impulse purchases.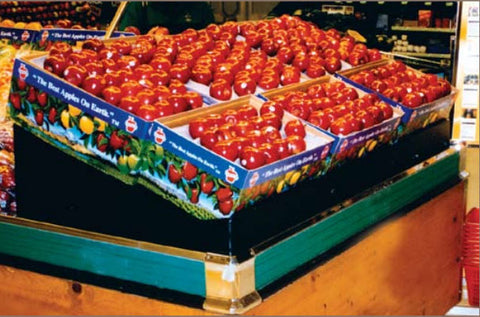 Increase Brand Recognition
The next thing you can try is a branded end cap showcasing only one brand of product. Seeing one brand without the distraction of competing brands will help build brand awareness
All the above-mentioned ideas for Produce End Caps can be found at The Marco Company. The Marco Company not only provides various kinds of displays such as produce displays, refrigerated displays, bakery displays, floral displays, and wine displays, but also offers services including design services, fabrication, case refurbishment, asset protection and more. Please check the Marco Company's website https://marcocompany.com/ for more details.
---
Share this post
---
---