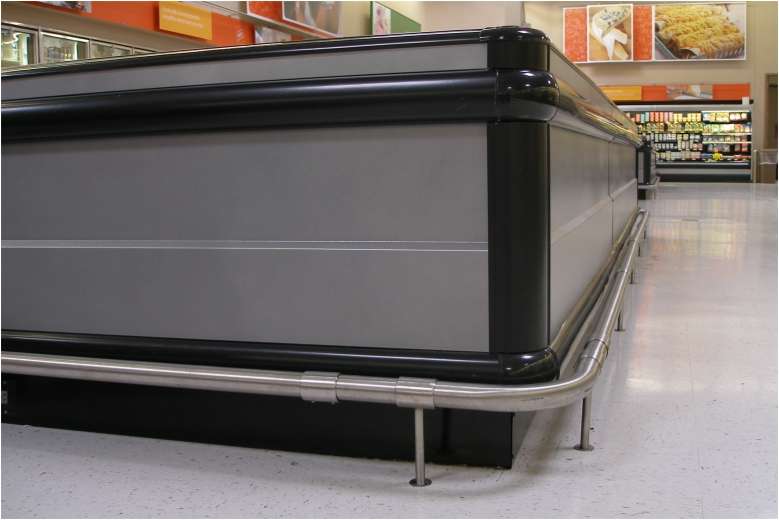 START WITH REFURBISHING FIRST
Well maintained refrigerated cases will perform for over twenty years. Unfortunately, these cases in high volume stores can look worn out in as little as three to five years. Save money and refresh your store by refurbishing your refrigerated cases instead of buying entire new systems. The Marco Company manufactures and offers a wide range of interior and exterior parts that cover many popular brands of refrigerated cases.
PROFESSIONAL INSTALLATION SERVICE
Each installation crew is led by a Certified Installation Coordinator. Taking into consideration the customer's concerns for minimized flow interruption and maximum available display space; installation of new refrigeration parts can be carried out at night or at any other low traffic time.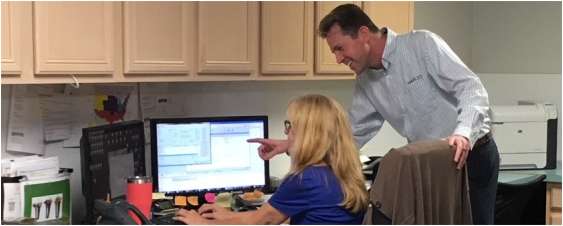 STEP 1: CONTACT US
Call our office at 817.900.5100 and we can help you find a representative in your area. We will discuss your goals, time frame and budget to find the best solution for your requirement.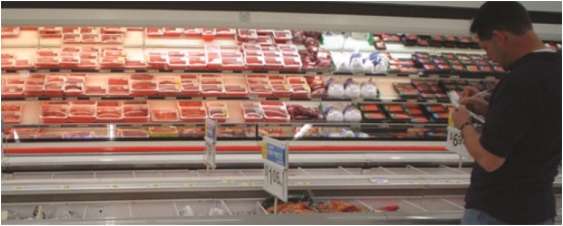 STEP 2: STORE SCOPE
We will visit your store and discuss details about the cases in need of refurbishment. Once the quote and time frame have been approved, an install crew will be scheduled for the refurbishing process.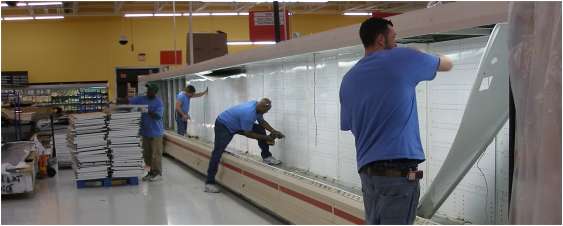 STEP 3: INSTALLATION
All materials will be ordered and shipped directly to your store. A highly trained install crew will arrive and inspect all shipped materials. The crew will then begin to tear down your old case to install new parts.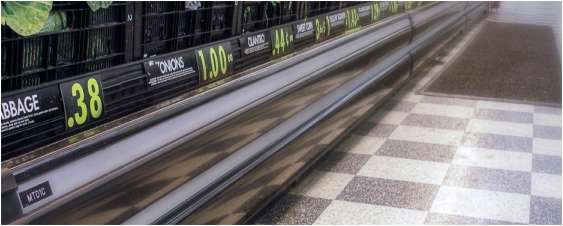 STEP 4: COMPLETION
Upon completion, the install crew will inspect all refurbished cases for fit and finish. Your store will have a brand new look for a fraction of the cost to purchase new complete cases.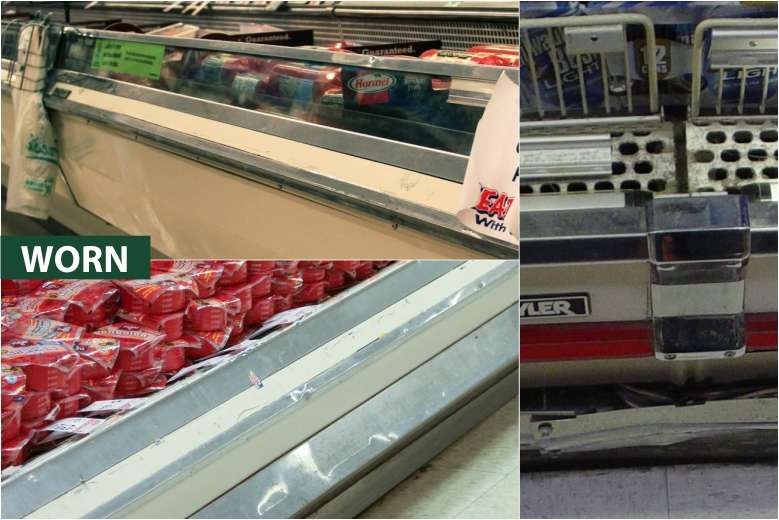 YEARS OF WEAR AND TEAR
These refrigerated cases are still in working order, keeping food and products within a well controlled temperature. However, the appearance of the cases can be unappealing to customers. The panels are dented, the trims are popping off and the paint is discolored from years of use.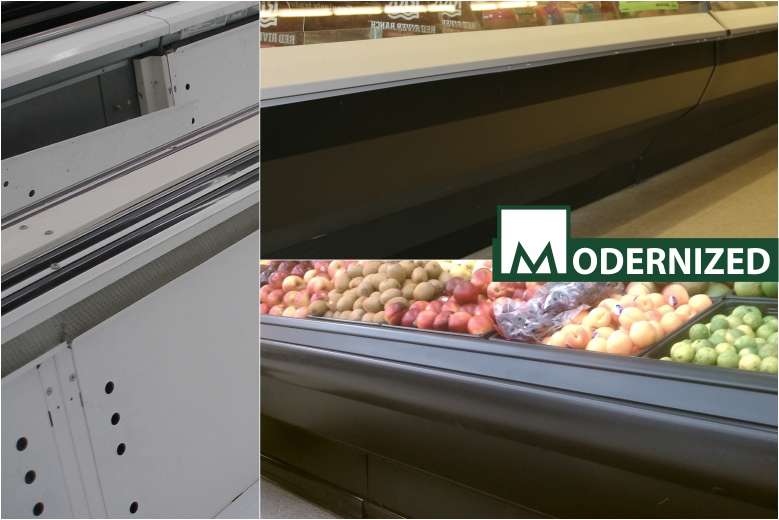 A RENEWAL ON LIFE
The effective solution is to replace the damaged, rusty, or worn out parts of the refrigerated cases. This gives the your cases a new lease on life with an updated look. Seen here, the cases were strip of their old damaged exterior and new panels and trims installed.
The exterior and interior of refrigerated cases takes a lot of abuse through out the day. Customers are bashing their shopping carts against the exterior as they search for the freshest produce. While, the interior are damaged from overloading and poor maintenance. All these parts take the hits to protect vital refrigeration components. So give your cases a face-lift with new panels, bumpers, wire racks and more. Further update the case look with available powder coated options.